Well big changes are afoot here as we've finally exchanged contracts on our house sale and purchase!! *does a little dance* We're moving next week so its all systems go and of course what is more important to get packed up ready than the mousies stuff!

However upon collecting it all in one place ready I realised what a task that was going to be……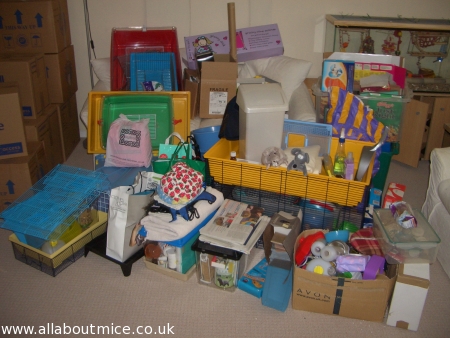 This of course doesn't include any of the things actually in use or the two big bales of cardboard bedding!
Looks a bit like a game of 'where's wally' - maybe I should set you all a list of things to find in the picture!